Posts for: January, 2018
By Gary Belenski, DDS
January 18, 2018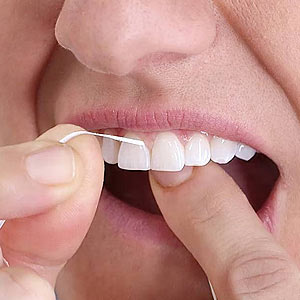 Twice a year dental cleanings are an important aspect of optimal oral health. But if you're not brushing and flossing every day, your dental visits could change from regular maintenance to teeth rescue missions.
These two hygiene tasks don't take long—a single trip with floss around each tooth and a couple of minutes of brushing at least twice a day—but you'll need to perform them effectively to get the most out of them. Not to worry, though: with a little practice and helpful advice from us, this small investment in time and effort could save your teeth—and your money.
The first thing to know, though, is the reason behind brushing and flossing: to remove disease-causing bacterial plaque that can build up daily on teeth. Bacteria produce acid, which at elevated levels can erode enamel and lead to decay; and some bacterial strains can cause periodontal (gum) disease. These infections could ultimately lead to gum recession, bone deterioration and tooth loss.
Daily brushing and flossing lowers your risk of this occurring. It's your preference in what order you do them, but for now let's start with flossing.
There are a number of techniques—and tools—for effective flossing. If you're using thread floss, simply cut off about 18 inches and wrap each end around the middle finger from each hand. Use the remaining fingers to create a small amount of floss between the two best fingers for a particular area of the mouth and gently pull the floss in between the tooth gap. Form a "C" shape around one of the tooth sides and rub up and down until you hear a squeak (which you'll only hear if you use un-waxed floss). Now, repeat the action with the adjacent tooth, then move to the next and each succeeding gap and do the same until you've cleaned each side of each tooth.
When brushing, hold your toothbrush gently like a paintbrush or pencil at about a 45-degree angle with just a small amount of toothpaste on the end bristles. All it takes is a gentle scrubbing or wiggling motion and the abrasives and detergents in the toothpaste will do the rest.  Just make sure you fully brush all your teeth and gum surfaces, which should take about two minutes.
Along with regular dental visits and a low-sugar diet to discourage bacterial growth, brushing and flossing will help you avoid disease and enjoy the best oral health possible.
If you would like more information on keeping your teeth and gums clean, please contact us or schedule an appointment for a consultation. You can also learn more about this topic by reading the Dear Doctor magazine article "Daily Oral Hygiene: Easy Habits for Maintaining Oral Health."
By Gary Belenski, DDS
January 03, 2018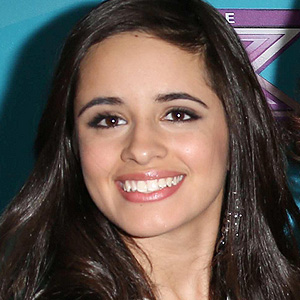 Everyone loves a concert where there's plenty of audience participation… until it starts to get out of hand. Recently, the platinum-selling band Fifth Harmony was playing to a packed house in Atlanta when things went awry for vocalist Camila Cabello. Fans were batting around a big plastic ball, and one unfortunate swing sent the ball hurtling toward the stage — and directly into Cabello's face. Pushing the microphone into her mouth, it left the "Worth It" singer with a chipped front tooth.
Ouch! Cabello finished the show nevertheless, and didn't seem too upset. "Atlanta… u wild… love u," she tweeted later that night. "Gotta get it fixed now tho lol." Fortunately, dentistry offers a number of ways to make that chipped tooth look as good as new.
A small chip at the edge of the tooth can sometimes be polished with dental instruments to remove the sharp edges. If it's a little bigger, a procedure called dental bonding may be recommended. Here, the missing part is filled in with a mixture of plastic resin and glass fillers, which are then cured (hardened) with a special light. The tooth-colored bonding material provides a tough, lifelike restoration that's hard to tell apart from your natural teeth. While bonding can be performed in just one office visit, the material can stain over time and may eventually need to be replaced.
Porcelain veneers are a more long-lasting solution. These wafer-thin coverings go over the entire front surface of the tooth, and can resolve a number of defects — including chips, discoloration, and even minor size or spacing irregularities. You can get a single veneer or have your whole smile redone, in shades ranging from a pearly luster to an ultra-bright white; that's why veneers are a favorite of Hollywood stars. Getting veneers is a procedure that takes several office visits, but the beautiful results can last for many years.
If a chip or crack extends into the inner part of a tooth, you'll probably need a crown (or cap) to restore the tooth's function and appearance. As long as the roots are healthy, the entire part of the tooth above the gum line can be replaced with a natural-looking restoration. You may also need a root canal to remove the damaged pulp material and prevent infection if the fracture went too far. While small chips or cracks aren't usually an emergency (unless accompanied by pain), damage to the tooth's pulp requires prompt attention.
If you have questions about smile restoration, please contact us and schedule an appointment. You can read more in the Dear Doctor magazine articles "Porcelain Veneers: Strength & Beauty As Never Before" and "Porcelain Crowns & Veneers."