Posts for: September, 2019
By Gary Belenski, DDS
September 13, 2019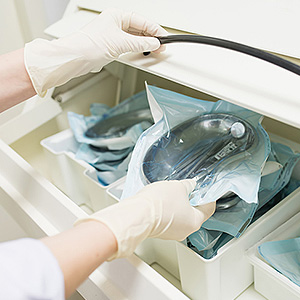 Visiting the dentist for regular cleanings and needed dental work can do wonders for keeping your teeth and gums in tip-top shape. But if you've seen or heard about infections occurring in healthcare facilities, you might be a little concerned that your trip to the dentist might expose you to one. Don't be! You and your family will be out of harm's way because your dental team has made protection from viruses, bacteria and other infectious agents a top priority. To highlight this effort, the American Academy of Oral Medicine commemorates each September as "National Dental Infection Control Awareness Month."
As a healthcare provider, dentists have a legal, moral and ethical obligation to protect patients (and staff members too) from infection through what are known as "standard precautions." These include barrier protection, disinfection and sterilization practices, and safe disposal of contaminated items.
But dentists and their professional organizations don't stop with the minimum requirements—they're committed to a higher standard when it comes to infection control. The bedrock for this commitment is adherence to an infection control checklist developed by the U.S. Centers for Disease Control (CDC), updated regularly. This in-depth checklist recommends several best practices and protocols, including:
Creating a written infection control plan that outlines all practices and procedures to be followed by the provider and staff;
Barrier protection, including the wearing of disposable gloves, face shields or gowns by providers as appropriate;
Proper disposal methods for used items;
Proper hand washing and other hygiene practices before and after treatment procedures;
Proper disinfection and sterilization of instruments and equipment;
Most licensing bodies also require that dentists and their staff undergo continuing education in infection control, usually every two years.
Because you as a patient have a right to know the details about your medical and dental care, you have public access to infection control guidelines and requirements. You can also ask your dental provider about what steps they take to protect you and your family from infectious disease. They'll be glad to answer any questions you have to put your mind at ease about your safety.
The dental profession's commitment to patient and staff safety has drastically reduced the risk of any infection. Rest assured, your dental visit will be beneficial for your oral health—and safe for your general health too.
If you would like more information about infection control in the dental office, please contact us or schedule a consultation. To learn more, read the Dear Doctor magazine articles "Infection Control in the Dental Office" and "Shingles, Herpes Zoster: A One-Sided Facial Rash."
By Gary Belenski, DDS
September 03, 2019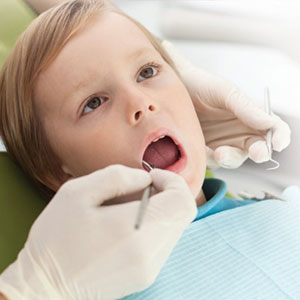 Although techniques and materials have changed, dentists still follow basic principles for treating tooth decay that date from the late 19th Century. And for good reason: They work. These principles first developed by Dr. G.V. Black—the "father of modern dentistry"—are widely credited with saving millions of teeth over the last century.
One of the most important of these treatment protocols is something known as "extension for prevention." In basic terms, it means a dentist removes not only decayed tooth structure but also healthy structure vulnerable to decay. But although effective in saving teeth, practicing this principle can result in loss of otherwise healthy tissue, which can weaken the tooth.
But with new advances in dentistry, decay treatment is getting an overhaul. While Dr. Black's time-tested protocols remain foundational, dentists are finding new ways to preserve more of the tooth structure in a concept known as minimally invasive dentistry (MID).
Better diagnostic tools. Because tooth decay can ultimately infect and damage the tooth's interior, roots and supporting bone, the best way to preserve more of the tooth structure is to treat it as early as possible. Now, new diagnostic tools like digital x-rays, microscopic magnification and optical scanning are helping dentists detect and treat decay earlier, thus reducing how much tissue is removed.
Better prevention methods. Oral hygiene and regular dental care are our basic weapons in the war with tooth decay. In addition, utilizing topical fluoride in combination with a milk-derived product called CPP-ACP dentists can get more of the cavity-fighting organic compound into the tooth enamel to strengthen it against acid attack.
Better treatment techniques. Using air abrasion (a fine particle spray that works like a miniature sandblaster) and lasers, dentists can now remove decayed structure with less harm to healthy tissue than with a traditional dental drill. And new, stronger dental fillings like those made with composite resins require less structural removal to accommodate them.
With these innovative approaches, dentists aren't just saving teeth, they're preserving more of their structure. And that can improve your overall dental health for the long-term.
If you would like more information on minimally invasive dentistry, please contact us or schedule an appointment for a consultation. You can also learn more about this topic by reading the Dear Doctor magazine article "Minimally Invasive Dentistry: When Less Care is More."