Posts for: February, 2020
By Gary Belenski, DDS
February 20, 2020

When you're expecting a new baby, there's a lot to prepare: outfitting the nursery, stocking up on diapers or choosing a pediatrician. It's also not too early to consider how to protect your new child's dental development.
From birth through adolescence, a child's mouth goes through a whirlwind of growth. Hopefully, it all follows a normal track, but detours can arise like tooth decay or bite problems.
Here are 4 things you can do to keep your child's dental development on track.
Start oral hygiene before teeth. Daily oral hygiene is essential toward helping your child avoid tooth decay. And don't wait for teeth to come in—begin wiping their gums with a clean, damp cloth right after nursing. When teeth do appear, switch to brushing with just a smear of toothpaste and then add flossing as more teeth come in.
Begin regular dental visits. The American Dental Association recommends pediatric dental visits around the first birthday. The possibility of tooth decay becomes a concern around this time as the primary teeth are steadily erupting. Starting earlier rather than later may also help your child adjust to the routine of dental visits that they'll most likely carry on as they get older.
Control their sugar consumption. Because sugar is a prime food source for disease-causing bacteria, you should keep your child's sugar consumption as controlled as possible. For example, don't put a baby to bed with a bottle filled with a sugary liquid (including juice and breast milk)—the constant presence of the liquid during nap time encourages bacterial growth and acid production.
Get an orthodontic evaluation. While we often associate orthodontic treatment with the teen years, it may be possible to head off bite problems earlier. So, see an orthodontist for a bite evaluation when your child is around age 6. If there are signs of a developing problem, certain techniques could help stop or slow them from getting worse, helping you avoid extensive and expensive treatment later.
With a newborn coming, you and your family have a lot on your plate. Be sure, though, not to forget making plans for keeping their teeth and gums healthy.
If you would like more information on dental care for your child, please contact us or schedule an appointment for a consultation. You can also learn more about this topic by reading the Dear Doctor magazine article "Age One Dental Visit."
By Gary Belenski, DDS
February 10, 2020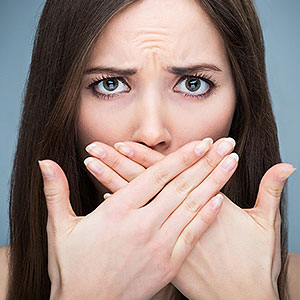 Holistic medicine aims to provide healthcare for the "whole" person. While it's a worthy approach, the term has also been used to advance ideas, including in dentistry, at odds with solid scientific evidence.
Here are 4 "holistic" oral health claims and why you should be wary of them.
Root canals are dangerous. It might be shocking to learn that some claim this routine tooth-saving procedure increases the risk of disease. The claim comes from an early 20th Century belief that leaving a "dead" organ like a root-canaled tooth in the body damages the immune system. The idea, though, has been thoroughly disproved, most recently by a 2013 oral cancer study that found not only no evidence of increased cancer, but an actual decrease in cancer risk following root canal treatment.
X-rays are hazardous. X-rays have improved tooth decay treatment by allowing dentists to detect it at earlier stages. Even so, many advise avoiding X-rays because, as a form of radiation, high levels could damage health. But dentists take great care when x-raying patients, performing them only as needed and at the lowest possible exposure. In fact, people receive less radiation through dental X-rays than from their normal background environment.
Silver fillings are toxic. Known for their strength and stability, dentists have used silver fillings for generations. But now many people are leery of them because it includes mercury, which has been linked to several health problems. Research concludes that there's no cause for alarm, or any need to remove existing fillings: The type of mercury used in amalgam is different from the toxic kind and doesn't pose a health danger.
Fluoride contributes to disease. Nothing has been more beneficial in dental care or more controversial than fluoride. A proven weapon against tooth decay, fluoride has nonetheless been associated with ailments like cancer or Alzheimer's disease. But numerous studies have failed to find any substantial disease link with fluoride except fluorosis, heavy tooth staining due to excess fluoride. Fluorosis, though, doesn't harm the teeth otherwise and is easily prevented by keeping fluoride consumption within acceptable limits.
Each of these supposed "dangers" plays a prominent role in preventing or minimizing dental disease. If you have a concern, please talk with your dentist to get the true facts about them.
If you would like more information on best dental practices, please contact us or schedule an appointment for a consultation. You can also learn more about this topic by reading the Dear Doctor magazine article "Holistic Dentistry: Fads vs. Evidence-Based Practices."